Mind of Christ
Mind of Christ – What is it?
The phrase "mind of Christ" or "mind of the Lord" comes from Isaiah 40:13, "Who has understood the mind of the LORD, or instructed him as his counselor?" The verse is quoted in the New Testament as well. 1 Corinthians 2:16 says, "'For who has known the mind of the Lord that he may instruct him?' But we have the mind of Christ."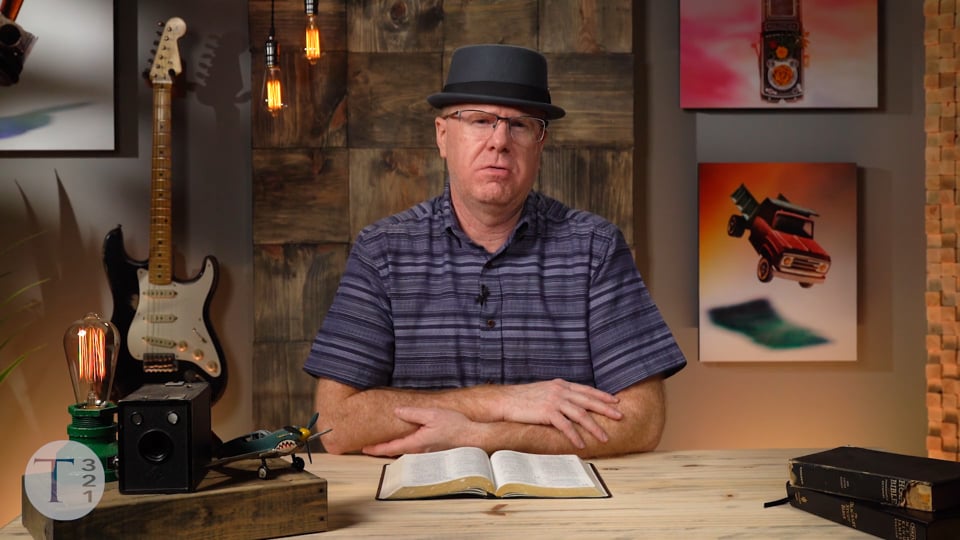 Having the mind of Christ means we "look at life from our Saviour's point of view, having His values and desires in mind. It means to think God's thoughts and not think as the world thinks."
1
It is a shared perspective of humility, compassion, and dependence on God.
In 1 Corinthians, Paul is contrasting the unbeliever (the natural man) with the believer. When we have the mind of Christ, it is in contrast to the wisdom of man (verses 5-6). It involves wisdom from God, which was once hidden (verse 7) and it cannot be understood by those without the Spirit (verse 14). When we have the mind of Christ, we have discernment in spiritual matters (verse 15).
Mind of Christ – What Perspectives Does Christ have?
When believers have the mind of Christ, we understand God's plan for the world and understand that He wants to bring about His purpose. It doesn't mean that we are infallible and can start "playing God" in the lives of other people.

The Bible describes several things that Jesus valued. With the mind of Christ, believers should value them as well.
A desire to bring glory to God. In John 17:5, Jesus said, "And now, Father, glorify me in your presence with the glory I had with you before the world began."


A longing to provide salvation for sinners. Luke 19:10 says, "For the Son of Man came to seek and to save what was lost."


A perspective on humility and obedience. Philippians 2:5-8 explains, "Your attitude should be the same as that of Christ Jesus: Who, being in very nature God, did not consider equality with God something to be grasped, but made himself nothing, taking the very nature of a servant, being made in human likeness. And being found in appearance as a man, he humbled himself and became obedient to death—even death on a cross!"


A compassionate heart. Matthew 9:36 shows Jesus' compassion on the people, "When he saw the crowds, he had compassion on them, because they were harassed and helpless, like sheep without a shepherd."


Prayerful dependence on God. Luke 5:16 says, "But Jesus often withdrew to lonely places and prayed."
Mind of Christ – How do I develop it?
The mind of Christ is given to believers through the Holy Spirit. 1 Corinthians 2:10-12 says, "…but God has revealed it to us by his Spirit. The Spirit searches all things, even the deep things of God. For who among men knows the thoughts of a man except the man's spirit within him? In the same way no one knows the thoughts of God except the Spirit of God. We have not received the spirit of the world but the Spirit who is from God, that we may understand what God has freely given us."

So, in order to have the mind of Christ, a person must first have the Holy Spirit. This comes with saving faith in Christ. Romans 8:9 says, "You, however, are controlled not by the sinful nature but by the Spirit, if the Spirit of God lives in you. And if anyone does not have the Spirit of Christ, he does not belong to Christ." After salvation, a believer's responsibility is to yield to the Holy Spirit's leading and let the Spirit transform his life.
Learn More about Spiritual Maturity!
1 Wiersbe, Warren. The Bible Exposition Commentary, 577.
We have all
sinned
and deserve God's judgment.
God
, the Father, sent His only Son to satisfy that judgment for those who believe in Him.
Jesus
, the creator and eternal Son of God, who lived a sinless life, loves us so much that He
died
for our sins, taking the punishment that we deserve, was
buried
, and
rose from the dead
according to the
Bible
. If you truly believe and trust this in your heart, receiving Jesus alone as your Savior, declaring, "
Jesus is Lord
," you will be saved from
judgment
and spend eternity with God in heaven.
What is your response?